Types of visa you can get to stay in Japan
Japan offers various types of visas for individuals who wish to live and work in the country. This website is listing the specific types of visas and their requirements with up-to-date information from the Embassy of Japan and the Ministry of Foreign Affairs.
Summary:
How to get a Tourist Visa in Japan
How to get a Student Visa in Japan
How to get a Work Visa in Japan
How to get a Business Manager Visa in Japan
How to get a Tourist Visa in Japan
The tourist visa is the easiest one to get to enter Japan, however his length is limited but you can actually have a Tourist Visa for a full year and we will explain how.
Length of Tourist Visa in Japan
It can be 15, 30 or 90 days depending on the country of citizenship with a limit of two Tourist Visas per year.
The period of stay granted at the time of the landing permission is 14 days for Brunei, 15 days for Indonesia and Thailand, 30 days for United Arab Emirates and 90 days for 65 other countries/regions listed here

Few people know it but the Tourist Visa for Japan can also be valid for 6 months to a full year under certain conditions. You  should have proof of savings equivalent to more than 30 million Japanese yen owned by you or your spouse (equivalent of 195 000 EUR or 200 000 USD).
Requirements for Tourist Visa in Japan
For many nationalities you will just need a valid passport and complete a visa application form mentioning the place where you are going to stay and your criminal record.

For some other nationalities (China - Russia - CIS countries- Georgia, Philippines, Vietnam) you will need to complete an application form beforehand including a visa fee.For more details per country, please refer to this page from Ministry of Foreign Affairs in Japan
How to get a Student Visa in Japan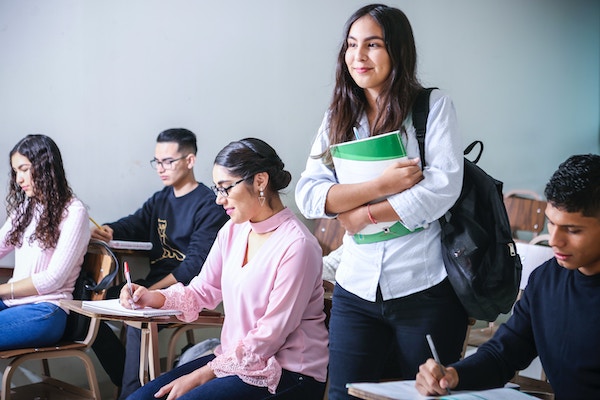 Some of the requirements for Student visa are the same as Tourist visa like a valid passport and a special Visa application form that you can get from the Japanese embassy or consulate in your country or through their online portal.
Documents you need for Student Visa in Japan
The 2 main documents you will need are:

1. Admission letter from a Japanese educational institution : You must have been accepted by a recognized educational institution in Japan. They can be a university, a language school or vocational school.

2. Certificate of Eligibility (CoE) : The educational institution in Japan will apply for a Certificate of Eligibility on your behalf through the Immigration Bureau of Japan. The CoE serves as proof that you meet the requirements for a student visa. Once the CoE is issued, it will be sent to you.

Depending on the nationality of the applicant, other documents may be necessary in addition to the above. For details please refer to the website of a Japanese embassy or consulate in your area on this page from Ministry of Foreign Affairs in Japan


Elements to compete the Students Visa Application for Japan

To complete your Student visa application

* you will have to provide evidence of your financial ability to support yourself during your studies in Japan . This can include bank statements, scholarship award letters, or other financial documents that demonstrate your ability to cover tuition fees, living expenses, and any other related costs.

* You will have to submit your academic transcripts and certificates from your previous educational institutions in order to validate your educational background and qualifications.

* You will have to write a statement explaining your reasons for studying in Japan , your educational goals, and how the study program aligns with your future plans.

* You will have to provide proof of your accommodation arrangements in Japan , such as a housing contract or a letter of acceptance from a dormitory.

* Finally you will need to obtain a health certificate or medical examination report from a recognized medical institution . The certificate should confirm that you are in good health and free from contagious diseases.

How long is the process to apply for a student visa in Japan?
School terms start 4 times per year: January, April, July, October.

To obtain a student visa, you will have to be aware that process can take up to 3 months from the time you send your application to the start of your first term. How long depends on when you want to enroll and the duration of your study in Japan.


How to get a Work Visa in Japan
If you want to stay in Japan with a work visa there is few steps you need to follow:

* Secure a Job Offer : Before applying for a work visa, you need a job offer from a Japanese employer. The employer will usually provide you with a Certificate of Eligibility (COE), which is a crucial document for your visa application. * Determine Your Visa Category : Japan offers several types of work visas, each corresponding to different job categories. Common categories include Engineer/Specialist in Humanities/International Services, Instructor, Intra-company Transferee, and more. You must determine which category applies to your job.

* Meet Qualification Requirements : You must meet the specific qualification requirements for the visa category you're applying for. For example, if you're applying for a teaching position, you might need a bachelor's degree and relevant teaching experience.

* Once you receive your COE, you must repare the other required Documents including your passport, visa application form, passport-sized photos, and other supporting documents related to your job and qualifications . Make sure all documents are complete and in the required format.

* Apply for a Visa and pay the Visa Fees: You can apply for a work visa at the nearest Japanese embassy or consulate in your home country or in a country where you have legal residency. Visa application procedures and requirements may vary by location, so check with the specific embassy or consulate for details. The Japanese embassy or consulate will usually keep your passport for few days to review your application so do not plan any travel abroad during that time. There are typically fees associated with visa applications.

* Attend an Interview or Submit Biometrics: Depending on your nationality and the specific requirements, you may need to attend an interview or provide biometric data during the application process.

* It usually take several weeks up to 2 months, for your visa application is approved. You will receive a visa sticker in your passport. You can then travel to Japan to start your job.

* Register at the Local Municipal Office: After arriving in Japan, you'll need to register your residence at the local municipal office (city or ward office) within 14 days of your arrival.




How to get a Business Manager Visa in Japan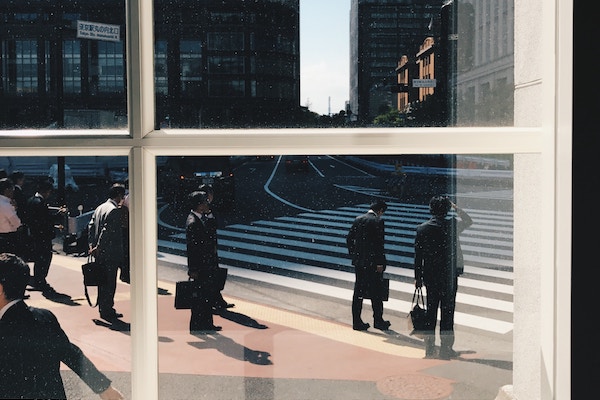 You will need to follow 2 main steps to obtain Manager Visa, create your Japanese company first and then apply for Business Manager Visa , which must fulfill few requirements:

* Your company's capital must be at least 5,000,000 Yen. A proof of the amount of 5 million Yen in a Japanese bank account will be enough for Immigration office.

* Company must have an office space in Japan . Your accommodation can be considered as an office space but you will need to ask your landlord or an estate agency if they allow it and your flat will need to be inspected to see if it fills some requirements to be an office space. If you rent an office space, you can find something for 15/20 000 yen per month in Tokyo for instance.

* A Business plan that must be approved by the relevant authorities. It must be in Japanese but the length can be short like 2 pages.

Important: You used to have to hire at least one full time employee who is either a Japanese national, a Permanent Resident, a Spouse or Child of a Japanese National or a Permanent Resident but it is not mandatory anymore.

The Business Manager Visa will be delivered for 1 year, then depending on the activity and financial statements of the Japanese company, you can renew it for 1 to several years. The length depends on Immigration Bureau and they won't have to give you an explanation on why they renew it for 1 or 3 years for instance.